Walker World is a massive open world adventure and multiplayer game powered by Unreal Engine 5.
A series of full body, game rigged 3D avatars ready for interoperable gameplay in the Metaverse. These digital collectibles are built with the ability to be used in multiple games, technologies and worlds in mind, so that you'll be able to bring your digital identity across many different experiences.
Walker World is an open world adventure and multiplayer shooter game powered by Unreal Engine 5 by some of the most experienced and skilled AAA Directors, Artists and Developers in the Web 3 gaming industry. We are heavily focused on interoperability and giving value back to the player through digital asset ownership and in-game rewards. Walker World land sale is scheduled for the first half of 2023 and soft game launch end of 2023.
More info soon.
Our digital collectibles are a mix of 3D walking avatars, weapons and vehicles for use within Walker World and other interoperable environments.
At Walker Labs, we are creating a 3rd person shooter and open world interoperable adventure game, powered by Unreal Engine 5 and blockchain technology. We are helping to shape a new industry by creating a game that players love and that we can be proud of. We want to set an example for how games are made in this space, and that means our highest priority is to create an amazing game experience, and then find innovative ways of sharing revenue among all participants in the ecosystem including players.
Co-Founder & Managing Director
Daniel Branteström is Co-Founder and Managing Director of Walker Labs, and an early adopter of blockchain technology. An experienced entrepreneur passionate about bleeding-edge tech and innovations.
Kristian Frykstedt is Co-Founder and Chief Commercial Officer of Walker Labs. A highly skilled graphic designer for more than 15 years and former founder of an ad agency in Stockholm. An avid gamer and outdoor enthusiast in his downtime.
Head of Strategic Development
Morten has been an advisor to and founder/investor in 200+ tech startups & lawyer for 15+ years across many industries. Often seen talking about the NFTs & Metaverse.
Filip was first located in Zurich but today lives and works in Stockholm where he grew up. As a 3D artist he has experience from TV commercials, TV shows, short films and print campaigns.
Director of Game Dev Strategy
COO DICE

Head of Frostbite (the game engine that was later the standard engine for all of EA)

Group COO DICE, DICE LA, Uprise, Criterion, Visceral, Jawbreakers studios

Battlefield Franchise head of development

Head of development roles for Midtown Madness III, Battlefield Bad Company, Battlefield Bad Company 2, Battlefield 3, Battlefield 4, Battlefield 1
Senior Advisor, Metaverse Experiences
Executive Producer at Embark Studios

Creative Director, Producer and Designer at Electronic Arts

Lead Game Designer at Rovio

Multiplayer platform Product Manager at Terraplay Systems

Worked on games like ARC Raiders, Angry Birds 2, Mirror's Edge and more
Michael has over 15 years of games experience working at world-class studios. He has stayed at the forefront of cutting-edge technology in senior/lead roles, and has helped teams to create new and exciting experiences for beloved franchises, including The Sims, Need For Speed, Mass Effect, and Avatar.
Co-Founder of IronMonkey Studios / EA Melbourne

Over 25 years in games development across all platforms

Has held several studio Art Director roles

Knowledge and expertise from pre-production design to asset creation and Technical art to run-time implementation for commercial games
Shay is a first-generation Pakistani-American. At 16, she founded a Digital Marketing SEO company, Sock Monkey SEO, which would lead her to work with Technology Powerhouses Google, eBay. She combines her business savvy experiences with her passion for Web 3 to ultimately be a driving force in bringing brands to life.
Arshak is a 3D technical artist and rigger who doesn't mind getting his hands dirty in programming. With 10+ years of experience in the field, and is very excited about 3D based NFTs.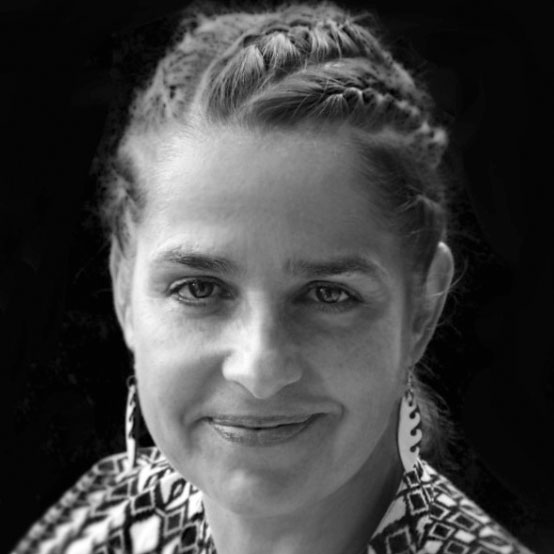 Melinda is the fashionista of the team designing beautiful creations for the upcoming female collection in Marvelous Designer and Blender.
Yauheni is an incredible and multi talented 3D designer. A detail and accuracy-oriented individual but just as good at abstract and stylised creations.
Anthony is a versatile artist with a skill set encompassing traditional art, graphic design, photography and 3D.
Aaron is an LA-based content creator with a background in TV writing. The aliens tell him what to do.
Beginning his Web 3 journey in early 2020 with Crypto & NFT's, Aidan has worked as a Project & Community Manager for notable projects in Web 3.
Paul is a full stack web3 developer creating safe and cost effective smart contracts and minting solutions.
Chris is a game developer whose focus is on gameplay mechanics. He turns coffee into exhilarating gameplay experiences.
Konan is a game designer specialized in level design and user experience design. He Has experienced creating third person shooter and open world game levels.
Javier is a 3D artist and rigger, with strong skills in both stylised and realistic design.
Konstantin is a passionate web developer since 2010. He builds flexible, fast working and highly customizable responsive web solutions, which work well on all devices.