Originally posted on Medium on 20/10/2021
Walker World (previously known as Crypto Walkers) is excited to partner with The Metakey. Both projects have agreed to start working closer together in regards to expanding and progressing throughout the Metaverse together. The Metakey will help and advise Walker World in integrating the Walkers onto various additional Metaverses, such as Decentraland.
Walker World gives 200 Whitelist Spots to The Metakey Community
Walker World will offer 200 whitelist spots for their upcoming presale to The Metakey's NFT key holders in an exclusive raffle event that will take place on The Metakey Discord server.
Being whitelisted gives you the opportunity to be guaranteed to buy 1 Walker World NFT at presale which will take place 1–2 days before the main public sale. An exact date is TBA. The Metakey owners will have the chance to mint additional Walker World by ranking within the Walker World Discord channel.
Walker World is one of the first fully rigged and animated 3D collections ready for the Metaverse. There will be a total of 10,000 unique characters, all fully rigged and animated and the cost to mint will be 0.08 ETH.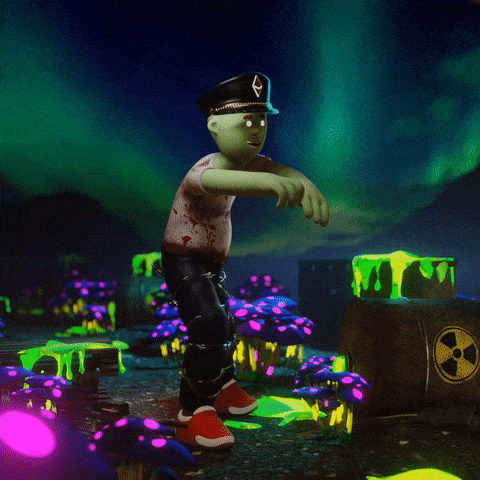 The Metakey will be giving 2 NFTs from The Metakrew collection to the Walker World Community
The Metakey has agreed to offer the Walker World community 2 free NFT avatars of their upcoming collection "Metakrew" which will be minting in the beginning of November. More info about the Metakrew collection can be found here.
Owners of both a Walker World and a Metakrew NFT will be able to get some additional utility and value. 👀 Stay tuned for more info about this in the future!
About Walker World
Walker World is one of the first 3D animated NFT projects that has the main goal for its characters to live and thrive in the Metaverse. The collection will exist of 10,000 unique characters and will be sold for 0.08 ETH each.
About The Metakey
The Metakey is an NFT, (ERC1155), that can be used across partnered platforms to transform into avatars, game items, exclusive game perks, unlock course material, virtual land event access, activate discounts, and anything our partners can provide. Users just need ONE Metakey, (Any Edition), and as long as they have it in their digital wallet, (eg, Metamask), it will be usable across our partnered platforms. (Not just Ethereum).